Biographies
Anne Pringle Burnell
created and developed the Peyow
™
 Aqua Pilates program which premiered at the Peninsula Spa Chicago in 2001. She is Certified by the American Council on Exercise, Aquatics Exercise Association, AquaStretch
™
, Aerobics & Fitness Association of America, and Stott Pilates
™
. Anne has been a featured presenter at international conferences including: American Cancer Society, The American Lung Association, Susan B. Komen Breast Cancer Foundation, National Council on Aging/American Society on Aging Joint Conference, Northwestern Memorial Integrative Medicine Women's Health Conference, International Aquatic Fitness Conference, SCW Midwest Mania, and the International Aquatic Therapy & Rehab Institute Symposium.  She is a faculty/educational provider for ATRI, AEA, AFAA, NASM, ACE, AF, AquaStretch
™
 and Stott Pilates
™
 .  She developed the 
Stronger Seniors

™

 Workout Program
 for older adults and people with disabilities, injuries, or chronic conditions.  Anne instructs classes at Galter Life Center/Swedish Covenant Hospital, Northwestern Memorial Hospital, Peninsula Chicago, University of Illinois Chicago, private clients, and Stott Pilates
™
 Certification courses.
Lee Everett She holds a Masters Degree in physical therapy from Northwestern University and a Masters Degree in Exercise Physiology from Northeastern Illinois University. Lee has been working in the fitness industry teaching group exercise classes for over 20 years.  Ms. Everett began her training in Pilates informally while working at the Rehabilitation Institute of Chicago. There she worked with other Pilates trained physical therapists rehabilitating patients in the performing arts and chronic pain programs. Lee is certified by Stott™ Pilates and is a Stott Pilates™ instructor trainer. Lee teaches Pilates classes, and conducts private sessions at her own studio, Healthy Motion, in Wheaton, Illinois. In 2005, she joined Anne to collaborate on the Peyow™ Aqua Pilates instructor manual. Lee was a presenter at the National Council on Aging/American Council on Aging Joint conference.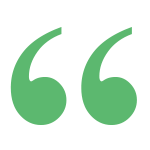 Strong people find their weaknesses, weak people find their strengths. All are able to succeed and find challenges at varying levels.