Education
Many education opportunities exist to enhance your Peyow™ Aqua Pilates experiences as an instructor. We showcase both on-site and online education resources to suit your needs and schedules.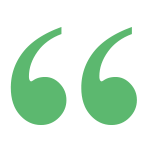 I've begun to incorporate some of the moves from the pilates DVD into my other therapeutic exercise classes, and I've gotten excellent feedback. I am impressed with all that I see, and it is hard to impress me. I'm glad I found you!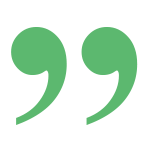 On Site Education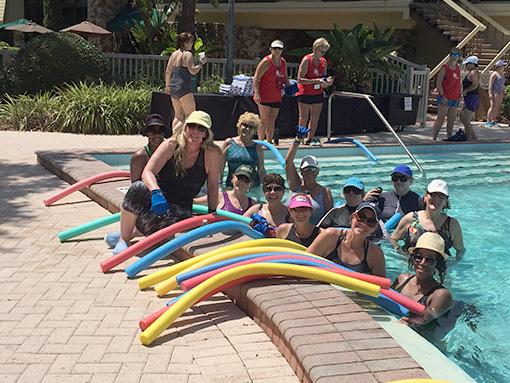 On-site Education has many benefits:
Hands on training
Small group courses, a maximum of 12 participants
One-on-one coaching
Practical labs in pool
Teaching real students
Accredited CECs
Quality continuing education in your area
International Aquatic Fitness Conference
May 15-20, 2017
Palm Harbor, FL – Innisbrook Golf Resort
http://www.aeawave.com/IAFC.aspx
219 – Peyow™ FunKtional Barre – Anne Pringle Burnell
May 17, 2017 – (2:15 pm – 4:15pm)
Course: #2192 Hours
Peyow™ Aqua Pilates' new format using dance based exercises on the barre to improve the biomechanics in sports conditioning. Imagine a barre class, without the barre. Focus on breath with movement, muscle activation and eccentrically easing into the positions. Water training with the barre (Noodle) assists this flexibility for various sports activities.
339 – Stronger Seniors™ Chair HIIT – Anne Pringle Burnell
May 18, 2017 – (6:15 pm – 8:00pm)
Course: #3392 Hours
New research tells us we should be implementing high intensity in our workouts, but how can that be a safe, viable option for older adults? Standard burpees do not work for many people, let alone a population with balance and mobility issues. They don't even apply to Baby Boomers with ortho issues. Come learn Stronger Seniors safe HIIT ideas for everybody!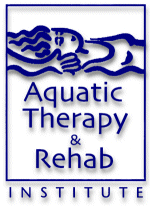 Professional Development Days
October 28-29, 2017
Dallas, TX – Baylor Institute for Rehabilitation
Tuition/Fee schedule
2303 – Techniques for Lower Extremities, Hips and Trunk Stabilization – Anne Pringle Burnell, ATRIC SWIFT SKILLS COURSE
Full-Day Workshops (8:00 am-5:00 pm) – 8.0 credit hours equal to 8.0 CECs/.8 CEUs
Saturday, October 28, 2017
NEW!Course: #2303Level: Intermediate8 Hours
Learn techniques from yoga, dance, and Pilates to strengthen the lower extremities and hips, and stabilize the torso against the movements of limbs. Using dance-based exercises, stretches on the "barre" (noodle), Pilates footwork, and plyometrics, the lower extremities can be conditioned for agility, flexibility and power. This course uses the mind/body component of breath with movement, dynamic stretches, and exercises from the Cadillac/Trapeze Pilates repertoire.
2609 – Pilates-Based Solutions for Pain and Postural Imbalances – Anne Pringle Burnell, ATRIC SWIFT SKILLS COURSE
Full-Day Workshops (8:00 am-3:30 pm) – 7.0 credit hours equal to 7.0 CECs/.7 CEUs
Sunday, October 29, 2017
NEW!Course: #2609Level: Intermediate7 Hours
Explore Pilates-based exercises for pain and postural imbalances for both water and land. Learn the Pilates approach to correcting postural imbalances, and protocols for pain, functional strengthening, and mobilization. Practical labs include Pilates Mat exercises for mobilization and strength, and Peyow Aqua Pilates beginner-intermediate level program. This program includes postural alignment exercises, and modifications to be used in therapeutic classes, one-on-one therapy; and with special populations, including those experiencing arthritis, and other chronic conditions.
Registration Opens Soon!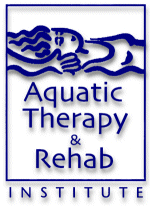 National Aquatic Therapy Conference
November 16-19, 2017
Chicago, IL – Westin O'Hare
www.westinohare.com
Register for the Chicago Conference by October 1st and Save with Early Bird Rates!
Tuition/Fee Schedule
2616 – Dynamic Stability with Pilates – Anne Pringle Burnell, ATRIC
Saturday morning, November 18, 2017 – (8:00-11:15 am) – 3.0 credit hours equal to 3.0 CECs/.3 CEUs
Course: #2616Level: Intermediate3 Hours
Learn the Pilates approach to movement with core-centered exercises that create strength and flexibility. The classroom lab dissects why we do particular Pilates Mat exercises with regressions and progressions for patient populations. The Peyow Aqua Pilates basic level program converts the original Pilates approach to standing and moving in the water. Participants will gain a deeper understanding of the Pilates Method.
1210 – Core Balance – Anne Pringle Burnell, ATRIC
Saturday afternoon, November 18, 2017 – (2:00-5:15 pm) – 3.0 credit hours equal to 3.0 CECs/.3 CEUs
NEW!Course: #1210Level: Beginner3 Hours
This workshop explores the critical relationship between balance and core in functional movements. Exercises which strengthen the core stabilizers and protocols for preventing falls are applied together to quicken reaction time and recovery in the safe environment of the water. Learn exercises for core stability, based in Pilates, and dynamic balance training, based in applied functional science, athletics, and dance modalities.
Online Education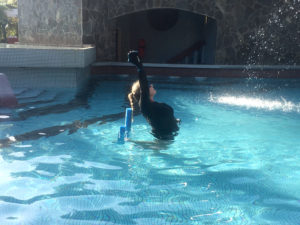 The Peyow™ Aqua Pilates Online Education Center allows you to sign up, purchase courses, view content and videos, and complete the lessons all online, at your convenience. The courses include a rich variety of textbook, media, supplemental materials, and quizzes to ensure you maintain an excellent learning experience.
Learn at your convenience
No time away from work or travel expense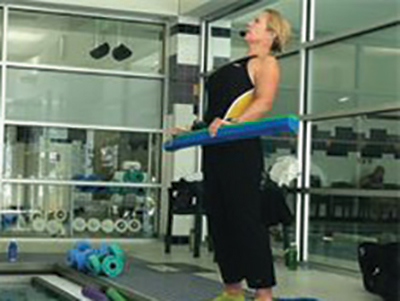 Aquatic Therapy & Rehab Institute
Dynamic Stability with Peyow
™
Aqua Pilates
Online Education for Physical Therapists and Occupational Therapists
COURSE INCLUDES:
Instructional Video, over 80 exercises, Handouts, quiz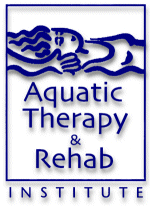 8.0 credit hours equal to 8.0 CECs/.8 CEUs
Register: www.ATRI.org Course: #1623
COST: $325.00
Support Materials: Digital Manual only $10 for course registrants.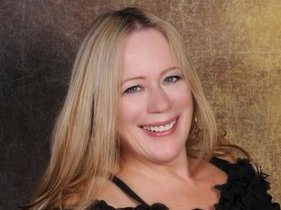 Dynamic Stability with Peyow™ Aqua Pilates
Course: #2704Level: Introductry2 Hours
View CEUs/Hours Offered
This course is included in $99 CEU Total Access
http://www.physicaltherapy.com/pt-ceus/all/
Introduction to Dynamic Stability using the Pilates Method incorporates Pilates basic principles, apparatus and mat exercises adapted for the aquatic environment, and dynamic stabilization focusing on three key areas; the lumbo-pelvic region, the scapular region, and the ankles. This webinar includes Case Studies: Changes in Dynamic Balance Measurements within Participants with Physical Disabilities, published 2015. This course is directly related to the practice of physical therapy and athletic training and is therefore appropriate for the PT, PTA and AT.
What instructors are saying:
"The biomechanics information was incredible and I found the modifications extremely helpful. The course exceeded my expectations."
"Peyow
™
Aqua Pilates emphasizes correct posture. It takes the best of land based Pilates and uses the principles of water to make the movements even more effective."
"I have taught Peyow
™
Aqua Pilates for over 1 year and have seen a lot of progress with my students; from improvement of balance and stability to lowering of cholesterol and significant weight loss. Many express a lot of core strength and relief of back pain."
"This was a great presentation; very thorough and well thought out program. I enjoyed it very much."
"Thanks for all that you do! BTW, my classes LOVE the Peyow
™
Aqua Pilates!! (BJ and I each have classes with attendance levels between 12 – 20 on a regular basis!) :)" -Melissa Z.